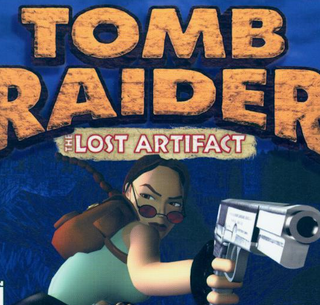 Tomb Raider 3 -The Lost Artifact
Tomb Raider III: The Lost Artefact is a mini-sequel to Tomb Raider III, sometimes unofficially called Tomb Raider III Gold. It was released exclusively for PC in 2000. Unlike the expansion packs for the first two games, this was initially sold as a standalone product rather than as part of a re-release, and was not available for free download for existing owners.
In The Lost Artefact, Lara learns of the existence of a fifth meteorite artefact called the Hand of Rathmore. She begins her investigations at the castle of Dr. Willard in the Scottish highlands, progresses to exploring the Channel Tunnel in Dover and then ultimately ends up in the catacombs of Paris, where she is confronted by Sophia Leigh.
Featured Images